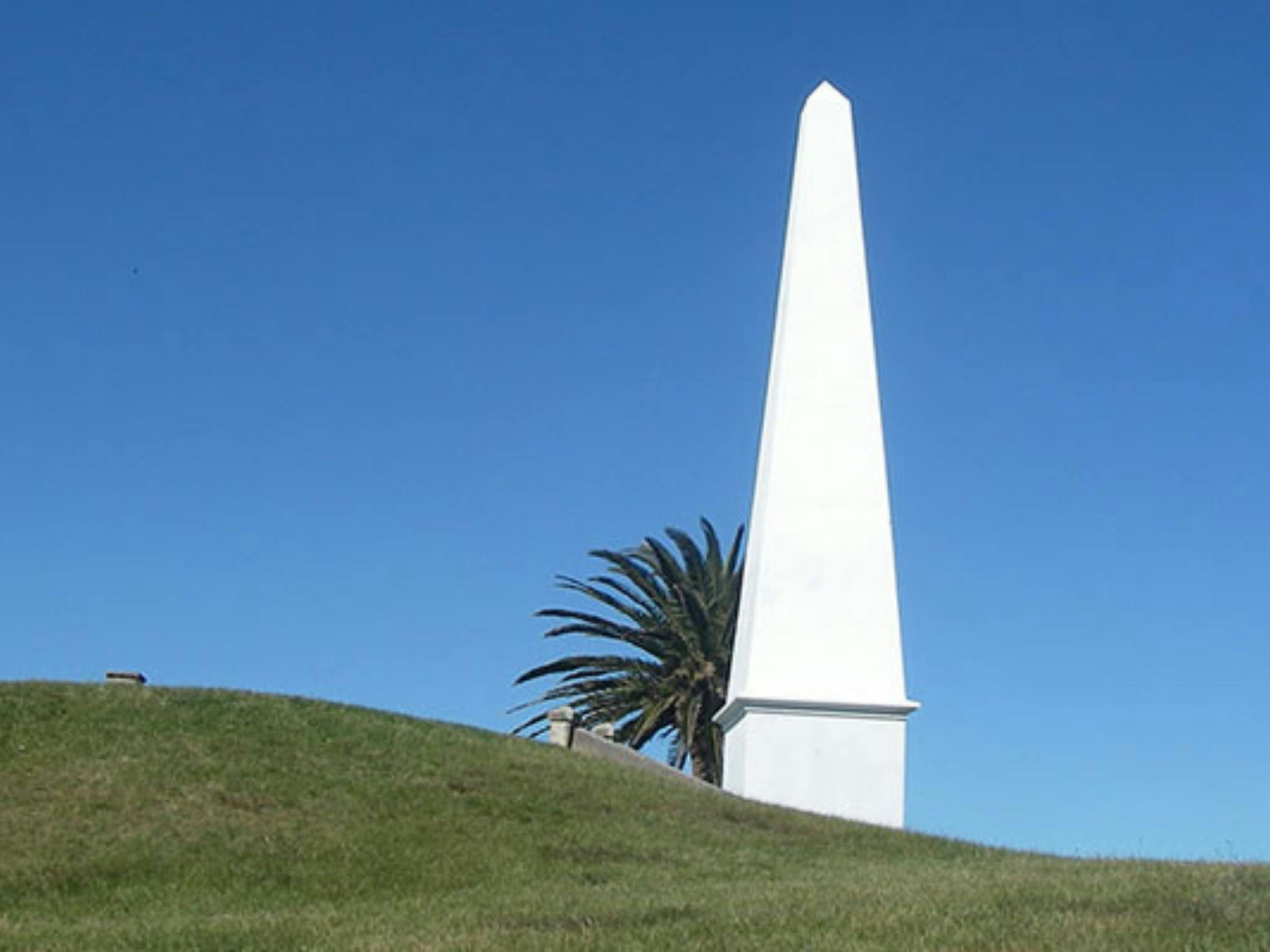 The Obelisk is one of Newcastle's oldest navigational markers.

The first navigational marker on the site was built in 1820 and was known as the Government Flour Mill. During a strong wind, it would grind 10 bushels of wheat per hour. This had been at the instigation of Colonel Morisett, who appealed to Governor Lachlan Macquarie to erect a windmill to grind flour for the settlement.

As it was situated upon a prominent knoll, the windmill was visible for many miles along the coast and was used as a guiding mark for the masters of sailing crafts approaching the port of Newcastle.

In 1847 the Government decided to demolish the mill, and it was submitted to auction to be demolished. A Newcastle resident purchased it. The action roused a storm of protest in shipping quarters, where it was claimed that the old windmill was a guiding mark for mariners entering the harbour. Petitions were forwarded to the Governor, but the purchaser sped up the demolition, and the building was down before the Government could cancel the sale.

However, continued agitation by the shipowners compelled the Government to act, and in 1850 the Obelisk was erected on the spot where the old windmill stood.

Obelisk hill is now a popular park and lookout with expansive views over the lower hunter plain.
Wolfe Street, Newcastle, 2300
;