Big Picture Fest Newcastle
---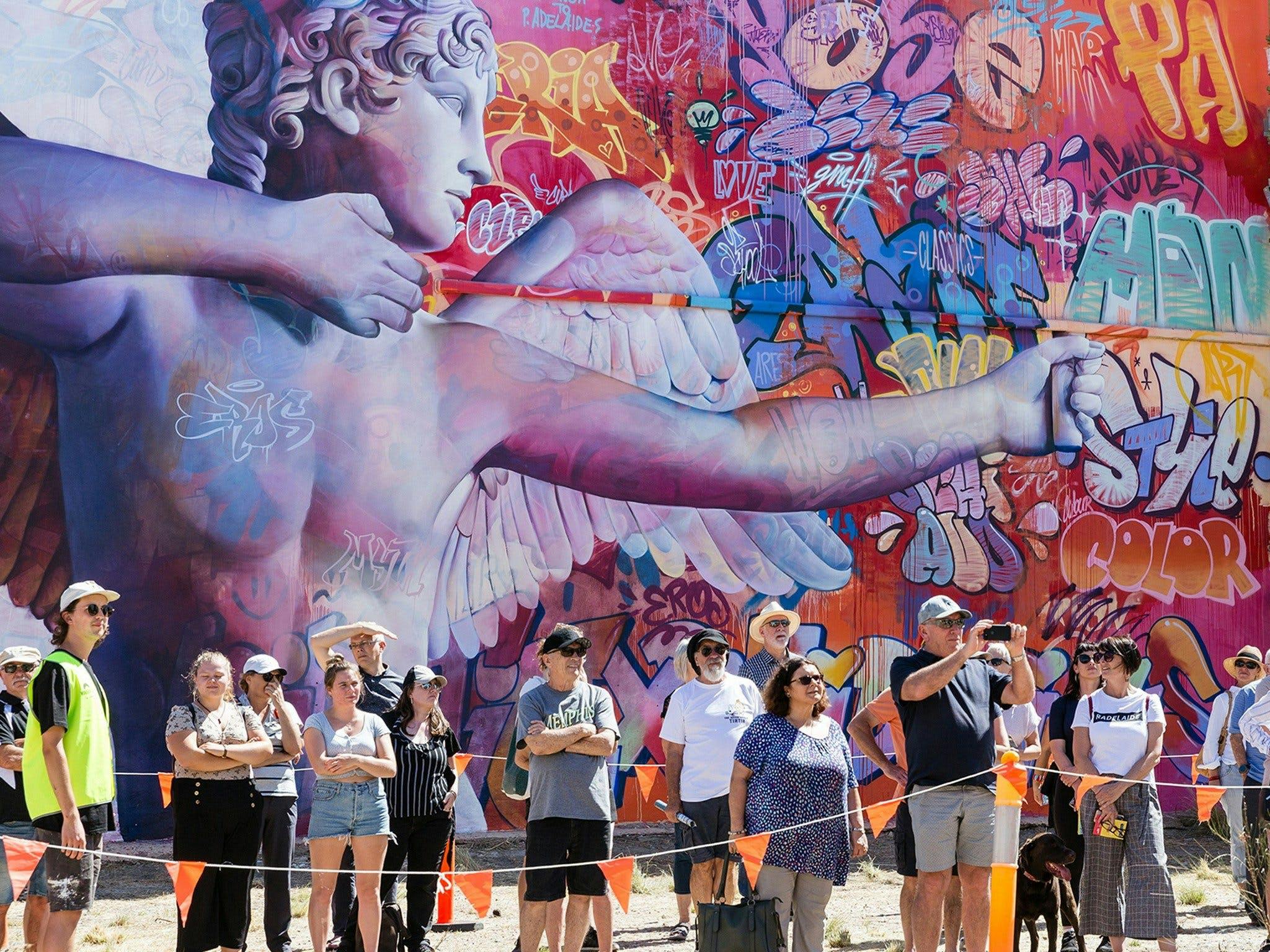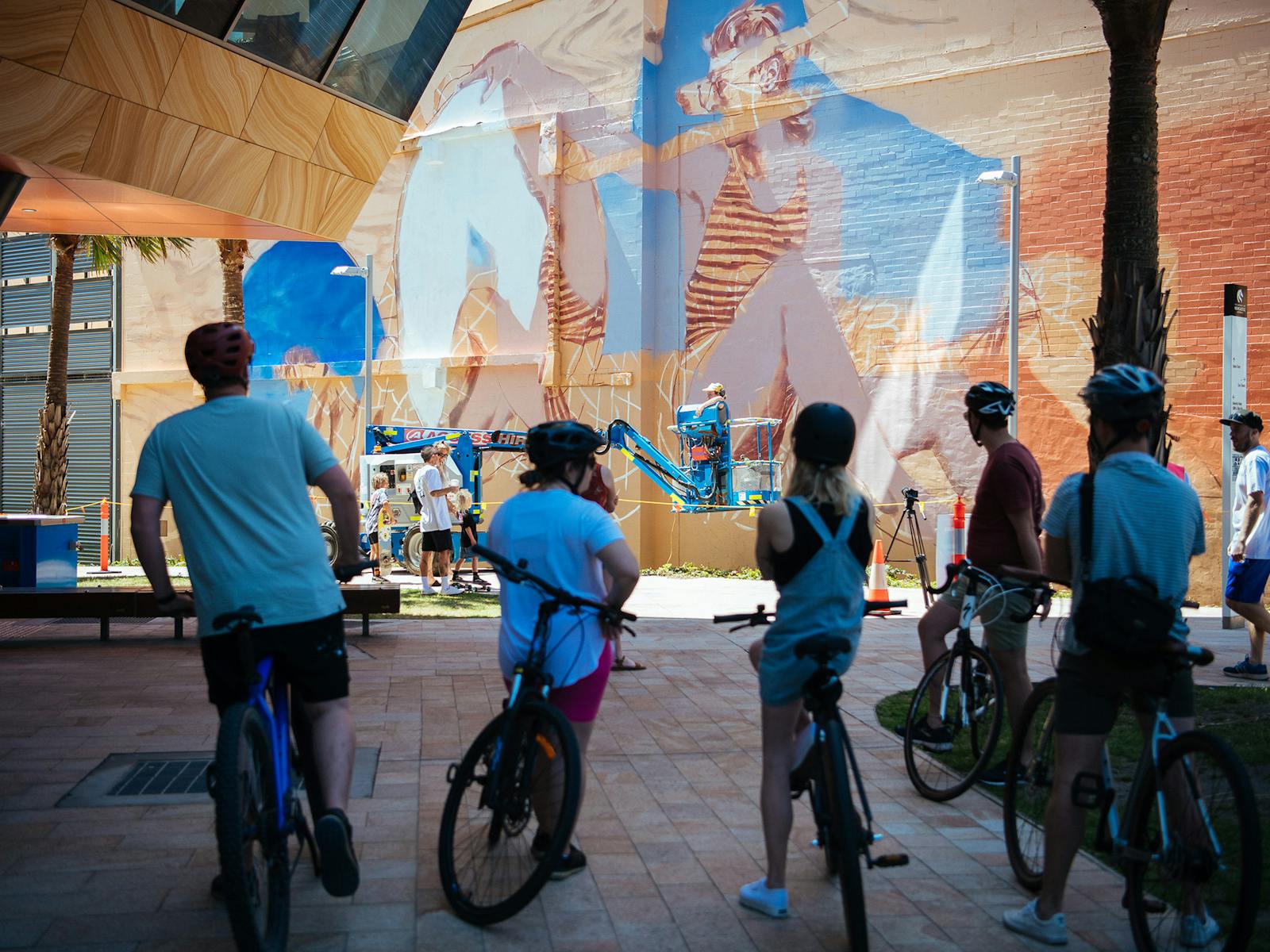 The latest and greatest artist-driven Street Art Festival of 2022.

Big Picture Fest Newcastle is an all-star line up of world-class and up-and-coming contemporary street artists.

The Big Picture Fest celebrates innovative creative thinking and artistic methods including the use of new technologies to promote, experience and understand public art.

No need to book tickets! Simply come and see murals being created in real time, artworks in the making of a lasting legacy in the city. Locals and visitors can watch 8-10 large scale murals painted live in person or online in this free community event.
Various, Newcastle, 2300
10 December 2023
11 December 2023
12 December 2023
13 December 2023
14 December 2023
15 December 2023
16 December 2023
17 December 2023
18 December 2023
19 December 2023
20 December 2023
21 December 2023
22 December 2023
23 December 2023
24 December 2023
25 December 2023
26 December 2023
27 December 2023
28 December 2023
29 December 2023
30 December 2023
31 December 2023
01 January 2024
02 January 2024
03 January 2024
04 January 2024
05 January 2024
06 January 2024
07 January 2024
08 January 2024
09 January 2024
10 January 2024
11 January 2024
12 January 2024
13 January 2024
14 January 2024
15 January 2024
16 January 2024
17 January 2024
18 January 2024
19 January 2024
20 January 2024
21 January 2024
22 January 2024
23 January 2024
24 January 2024
25 January 2024
26 January 2024
27 January 2024
28 January 2024
29 January 2024
30 January 2024
31 January 2024
01 February 2024
02 February 2024
03 February 2024
04 February 2024
05 February 2024
06 February 2024
07 February 2024
08 February 2024
09 February 2024
10 February 2024
11 February 2024
12 February 2024
13 February 2024
14 February 2024
15 February 2024
16 February 2024
17 February 2024
18 February 2024
19 February 2024
20 February 2024
21 February 2024
22 February 2024
23 February 2024
24 February 2024
25 February 2024
26 February 2024
27 February 2024
28 February 2024
29 February 2024
01 March 2024
02 March 2024
03 March 2024
04 March 2024
05 March 2024
06 March 2024
07 March 2024
08 March 2024
09 March 2024
10 March 2024
11 March 2024
12 March 2024
13 March 2024
14 March 2024
15 March 2024
16 March 2024
17 March 2024
18 March 2024
19 March 2024
20 March 2024
21 March 2024
22 March 2024
23 March 2024
24 March 2024
25 March 2024
26 March 2024
27 March 2024
28 March 2024
29 March 2024
30 March 2024
31 March 2024
01 April 2024
02 April 2024
03 April 2024
04 April 2024
05 April 2024
06 April 2024
07 April 2024
08 April 2024
09 April 2024
10 April 2024
11 April 2024
12 April 2024
13 April 2024
14 April 2024
15 April 2024
16 April 2024
17 April 2024
18 April 2024
19 April 2024
20 April 2024
21 April 2024
22 April 2024
23 April 2024
24 April 2024
25 April 2024
26 April 2024
27 April 2024
28 April 2024
29 April 2024
30 April 2024
01 May 2024
02 May 2024
03 May 2024
04 May 2024
05 May 2024
06 May 2024
07 May 2024
08 May 2024
09 May 2024
10 May 2024
11 May 2024
12 May 2024
13 May 2024
14 May 2024
15 May 2024
16 May 2024
17 May 2024
18 May 2024
19 May 2024
20 May 2024
21 May 2024
22 May 2024
23 May 2024
24 May 2024
25 May 2024
26 May 2024
27 May 2024
28 May 2024
29 May 2024
30 May 2024
31 May 2024
01 June 2024
02 June 2024
03 June 2024
04 June 2024
05 June 2024
06 June 2024
07 June 2024
08 June 2024
09 June 2024
10 June 2024
11 June 2024
12 June 2024
13 June 2024
14 June 2024
15 June 2024
16 June 2024
17 June 2024
18 June 2024
19 June 2024
20 June 2024
21 June 2024
22 June 2024
23 June 2024
24 June 2024
25 June 2024
26 June 2024
27 June 2024
28 June 2024
29 June 2024
30 June 2024
01 July 2024
02 July 2024
03 July 2024
04 July 2024
05 July 2024
06 July 2024
07 July 2024
08 July 2024
09 July 2024
10 July 2024
11 July 2024
12 July 2024
13 July 2024
14 July 2024
15 July 2024
16 July 2024
17 July 2024
18 July 2024
19 July 2024
20 July 2024
21 July 2024
22 July 2024
23 July 2024
24 July 2024
25 July 2024
26 July 2024
27 July 2024
28 July 2024
29 July 2024
30 July 2024
31 July 2024
01 August 2024
02 August 2024
03 August 2024
04 August 2024
05 August 2024
06 August 2024
07 August 2024
08 August 2024
09 August 2024
10 August 2024
11 August 2024
12 August 2024
13 August 2024
14 August 2024
15 August 2024
16 August 2024
17 August 2024
18 August 2024
19 August 2024
20 August 2024
21 August 2024
22 August 2024
23 August 2024
24 August 2024
25 August 2024
26 August 2024
27 August 2024
28 August 2024
29 August 2024
30 August 2024
31 August 2024
01 September 2024
02 September 2024
03 September 2024
04 September 2024
05 September 2024
06 September 2024
07 September 2024
08 September 2024
09 September 2024
10 September 2024
11 September 2024
12 September 2024
13 September 2024
14 September 2024
15 September 2024
16 September 2024
17 September 2024
18 September 2024
19 September 2024
20 September 2024
21 September 2024
22 September 2024
23 September 2024
24 September 2024
25 September 2024
26 September 2024
27 September 2024
28 September 2024
29 September 2024
30 September 2024
01 October 2024
02 October 2024
03 October 2024
04 October 2024
05 October 2024
06 October 2024
07 October 2024
08 October 2024
09 October 2024
10 October 2024
11 October 2024
12 October 2024
13 October 2024
14 October 2024
15 October 2024
16 October 2024
17 October 2024
18 October 2024
19 October 2024
20 October 2024
;