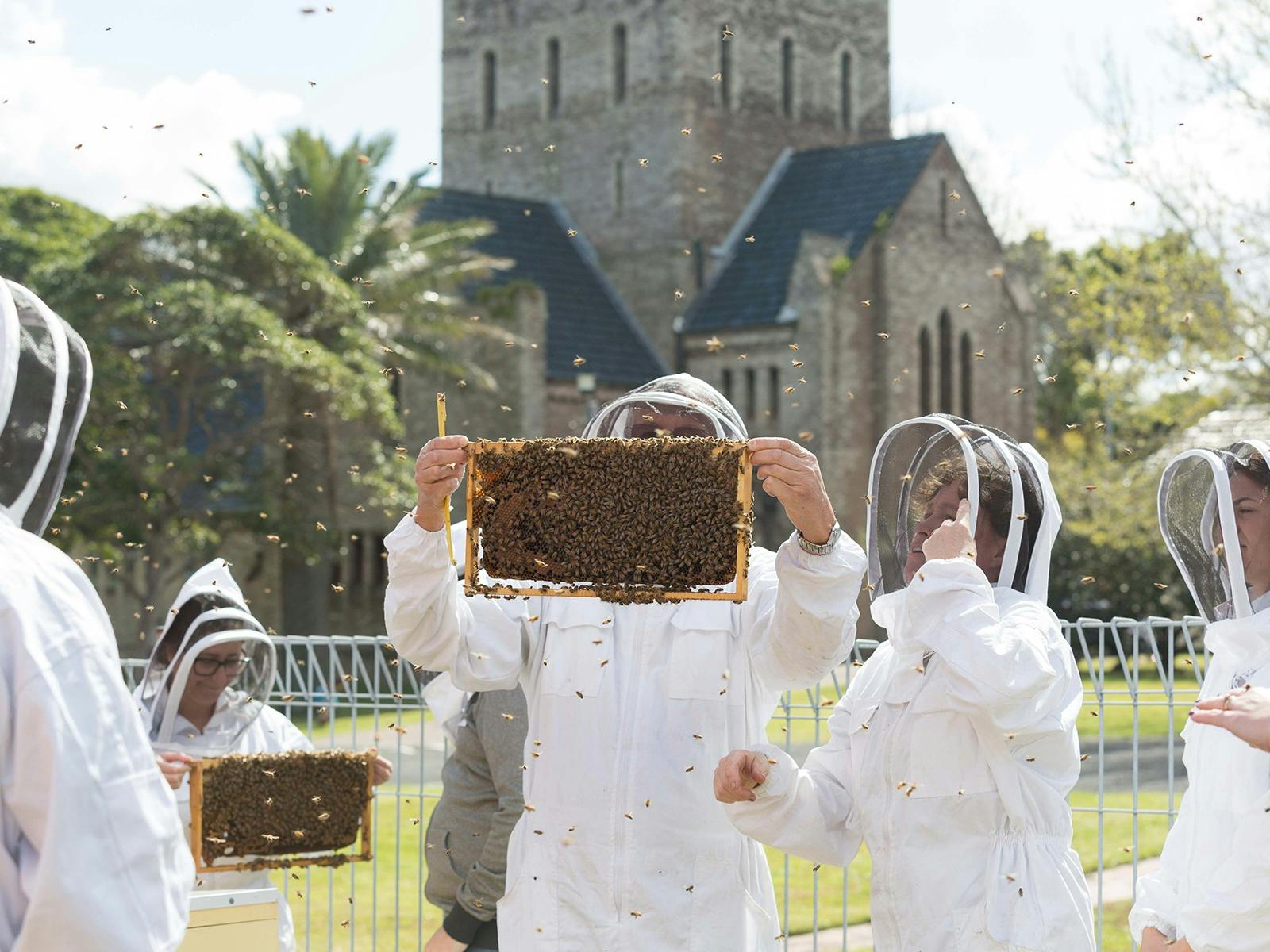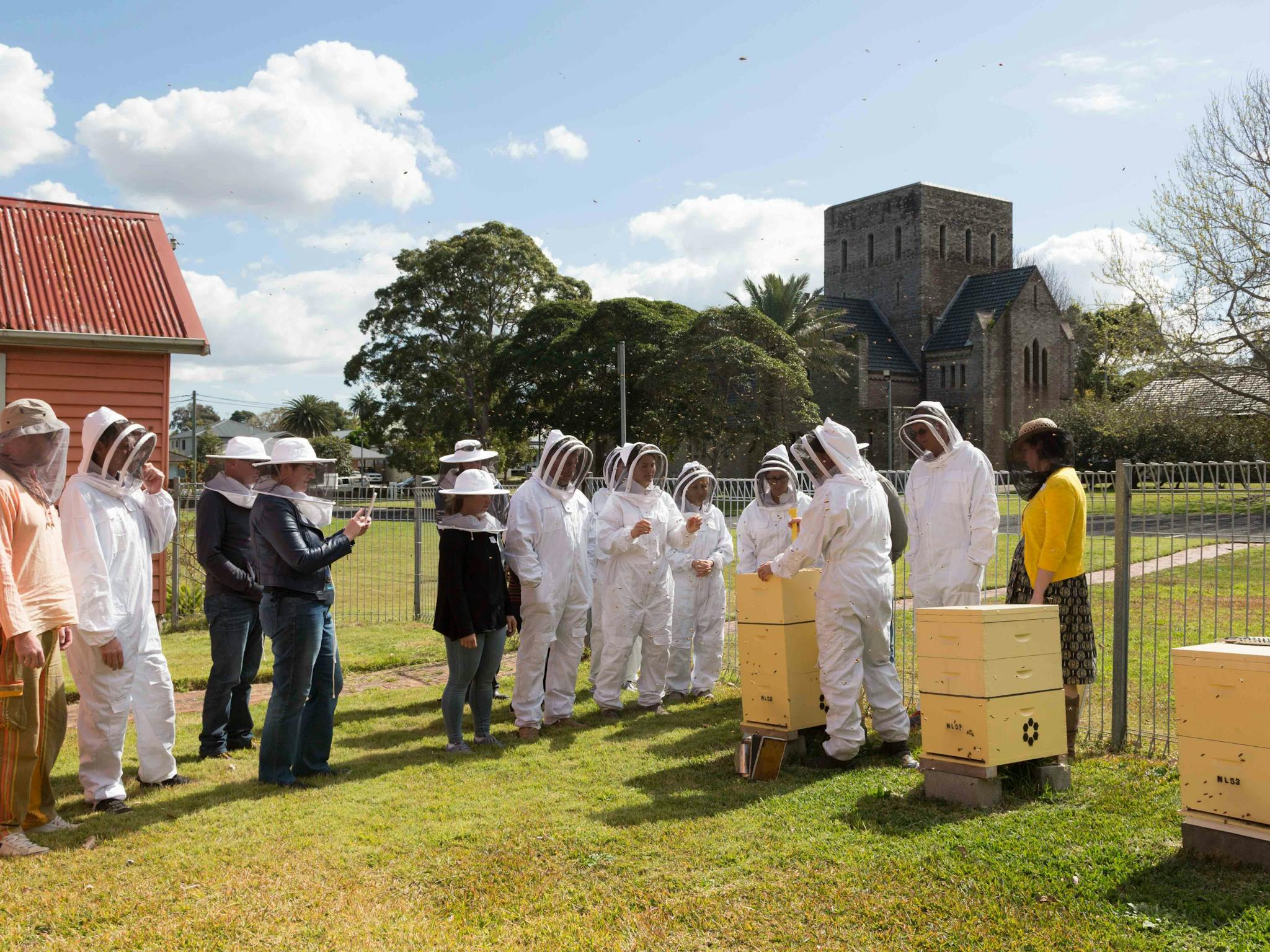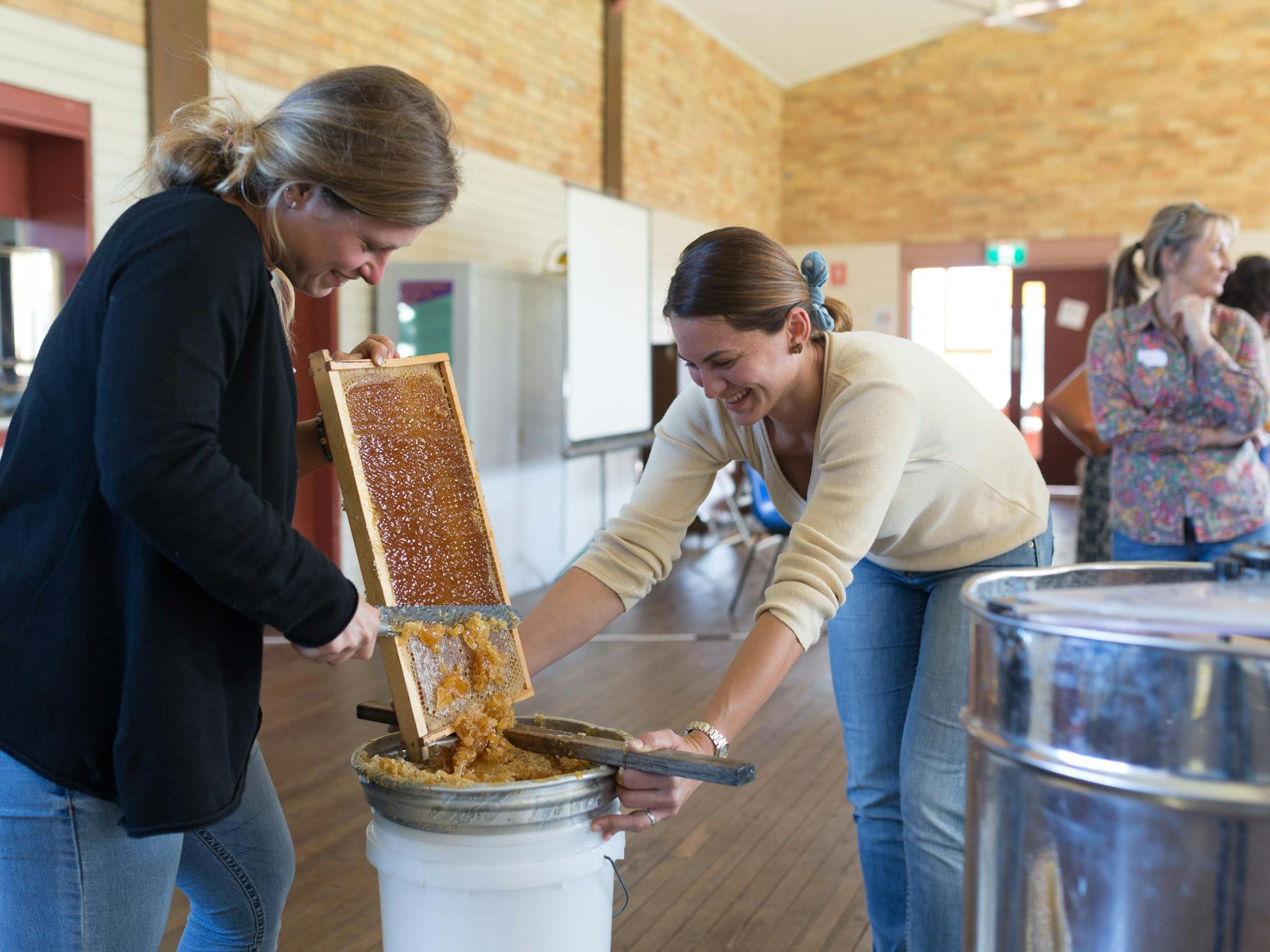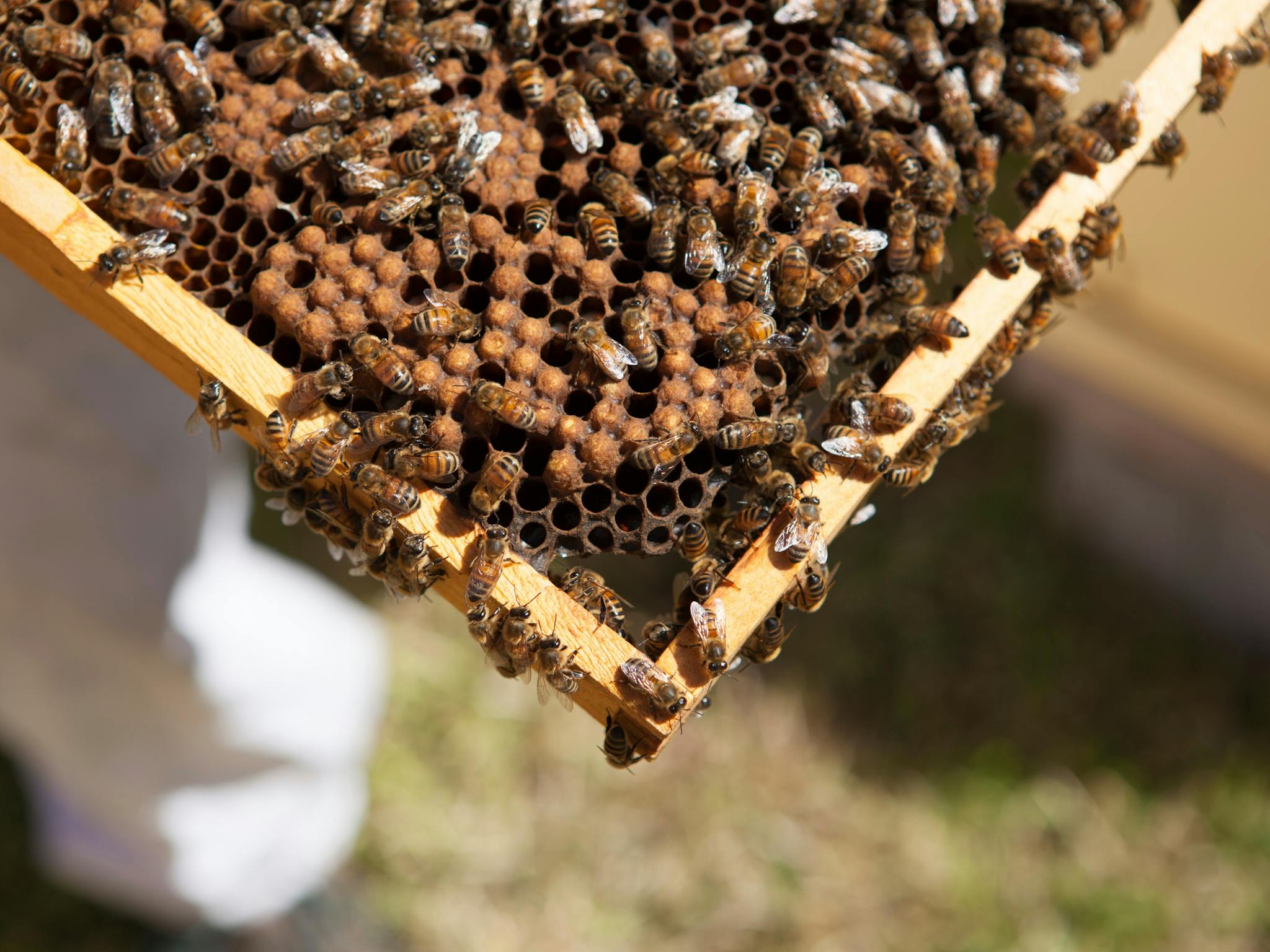 Urban Hum Honey is produced in the heart of Newcastle, harvested by hand and packaged raw and unprocessed, just as the bee made it. Urban Hum is a small artisan beekeeping enterprise located in Newcastle, NSW. As passionate beekeepers, we are committed to the health and well-being of our honeybees and sharing bee skills with the community.

We love hosting fun and informative beekeeping workshops and tours.

We have kept bees for 10 years and lead bee experiences for over three years. Have you ever wanted to look inside a beehive and see a honeybee colony in action? Book a spot in a hive tour, and suit up to look under the hood of a hive with one of our Apiarist for a unique insider experience. The two-hour tour includes a talk all about the amazing world of honeybees followed by gearing up to get hands-on with working hives in our Mayfield Teaching Apiary. Ages 10 and up. We also run full-day workshops that can get you started on your journey to becoming a backyard beekeeper.

Here at Urban Hum, we are passionate about educating as many people as we can about the joys and wonders of honeybees and how much we need them.