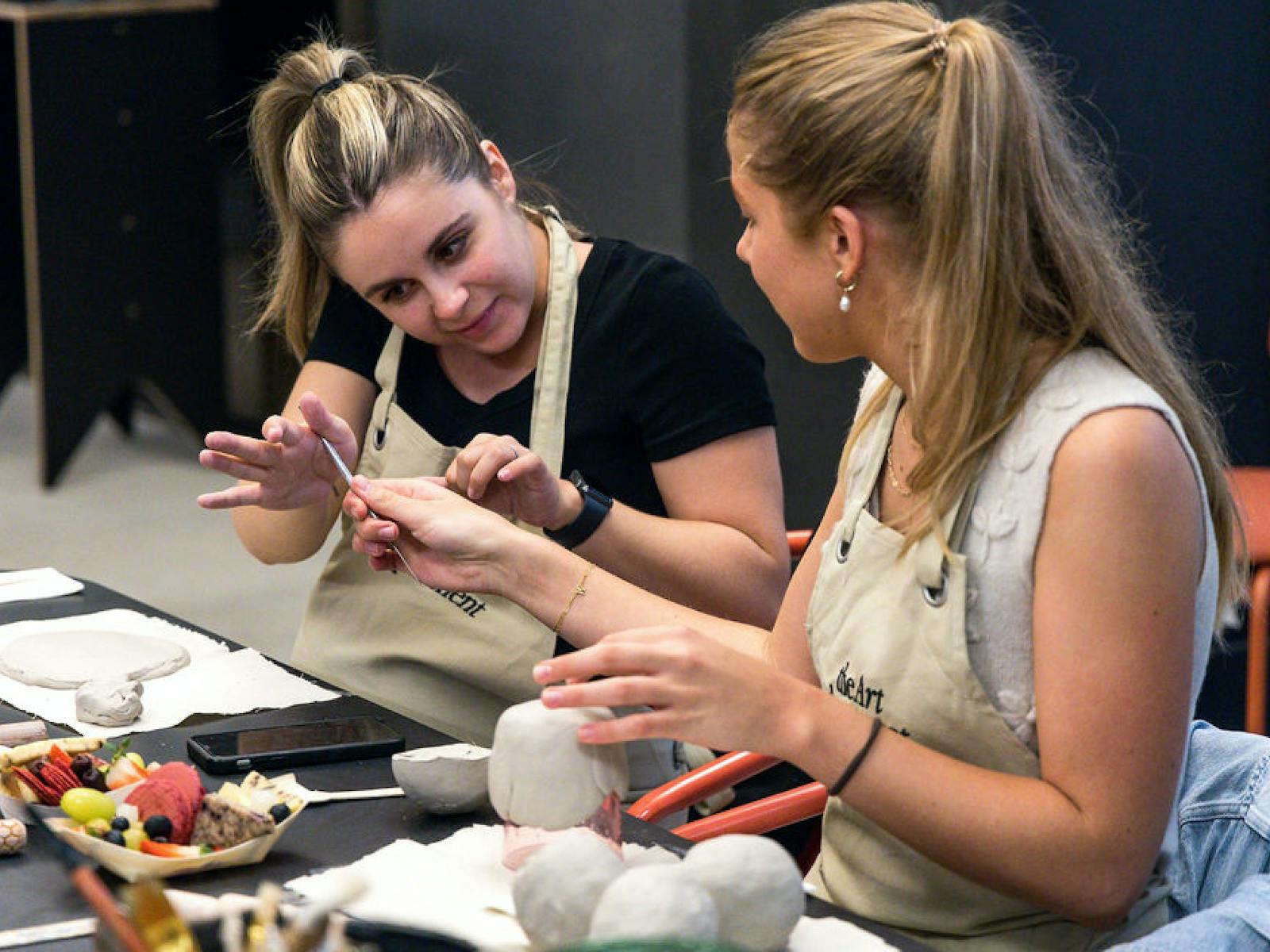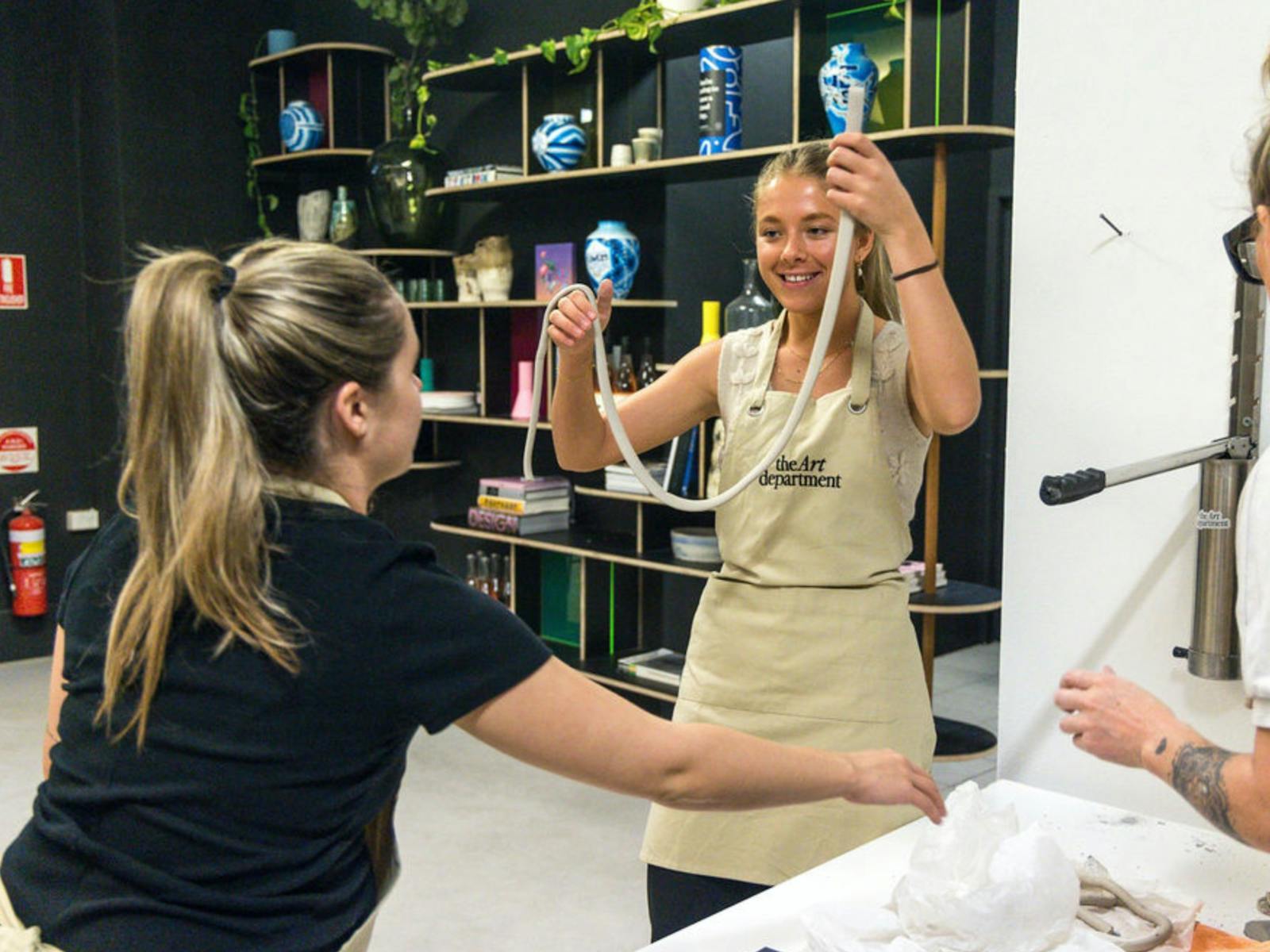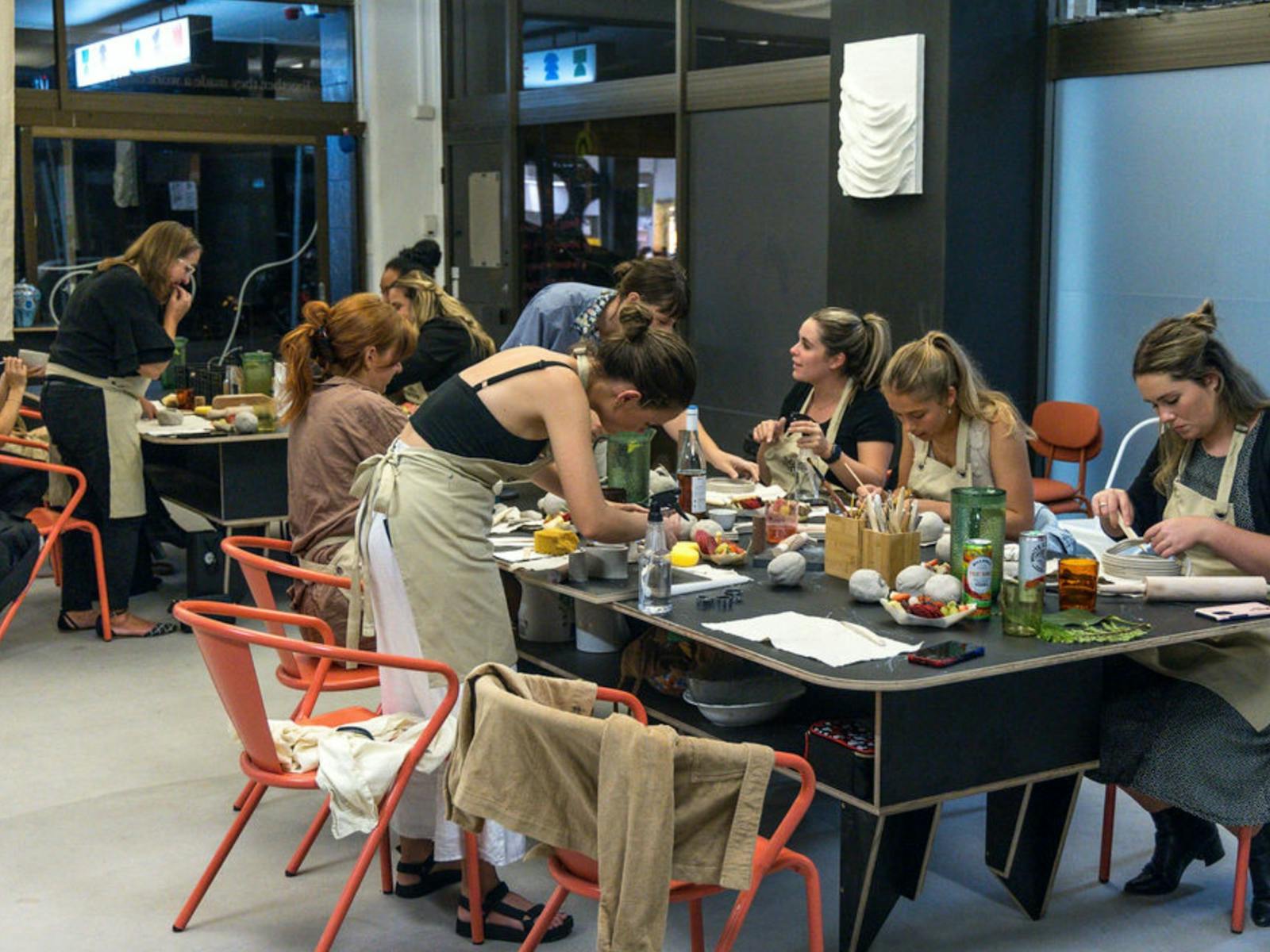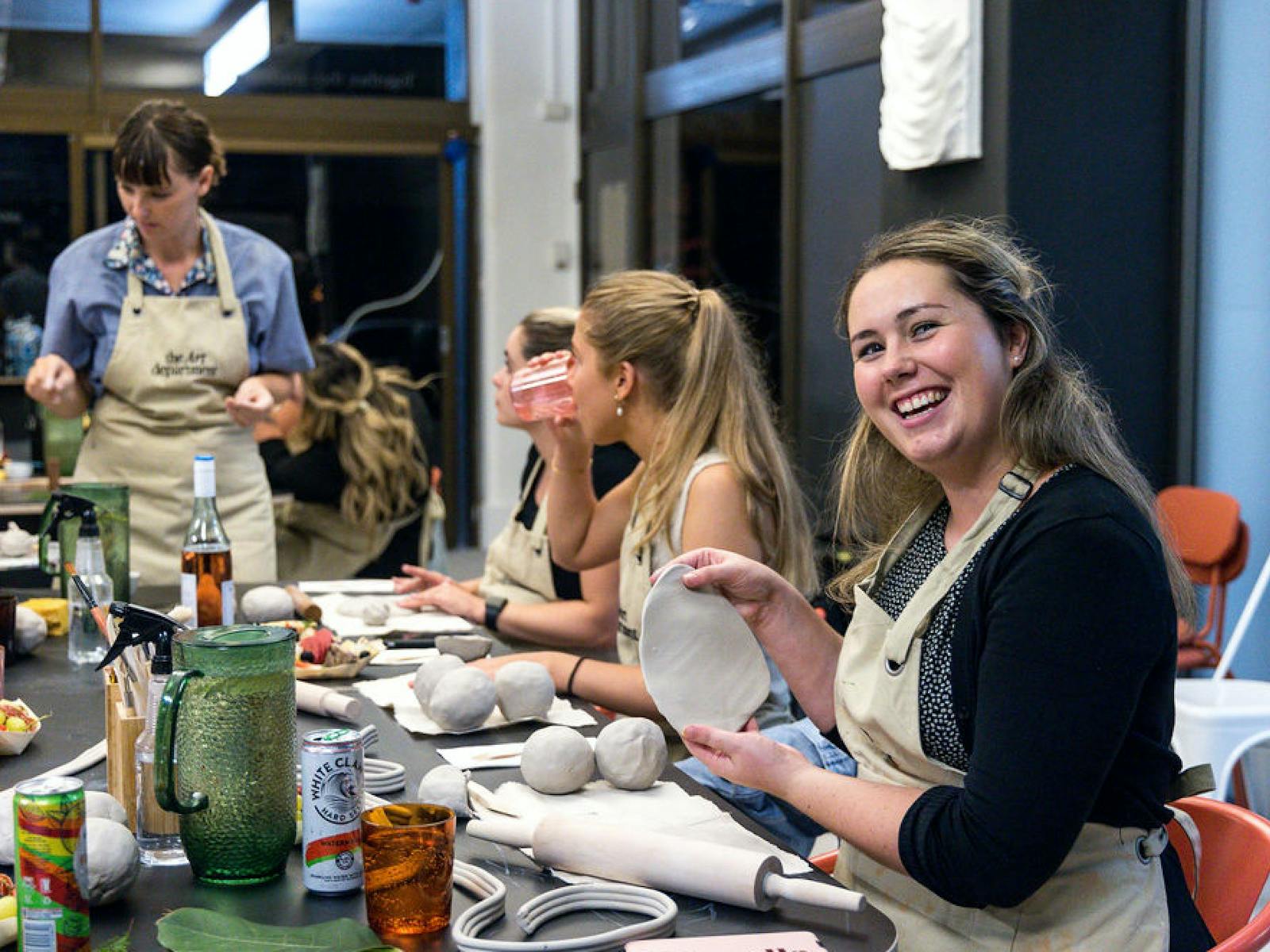 Sink your hands into clay and make unique ceramics with The Art Department in Newcastle!

Get your hands dirty and unleash your inner artist. The hand-building class is the perfect combination of art and socialising. Led by professional pottery teachers, you'll learn fun and unique techniques while having the opportunity to relax, get messy, and connect with others in the open and friendly environment. Whether you're a beginner or a seasoned artist, the only thing you need to bring is your imagination and creative spirit.‍

And here's a twist, while they encourage you to bring your favourite bottle of liquid inspiration, they also have a delightful selection of drinks on hand, available for a gallery donation.

Mezze boards are available as an add-on at the checkout screen.

They promise you'll leave with your hands covered in clay, so there's no need to bring your own clay. Just bring your wonderful self and get ready to get your hands dirty!

If a glass of vino is not your forte, feel free to bring a drink of your choosing and or your own snacks!
133 King Street, 1, Newcastle, 2300
11 December 2023
12 December 2023
13 December 2023
14 December 2023
15 December 2023
16 December 2023
17 December 2023
18 December 2023
19 December 2023
20 December 2023
21 December 2023
22 December 2023
;